This is one of those natural laws I have been studying for decades. Going back as far as the days of late adolescence/early adulthood when I first picked up a book on Buddhist philosophy and continuing today through more of a yogic perspective.
Check out my video on the subject and be sure to read through the rest of my post when you're done to grasp the full essence and value of the information I share about this natural law.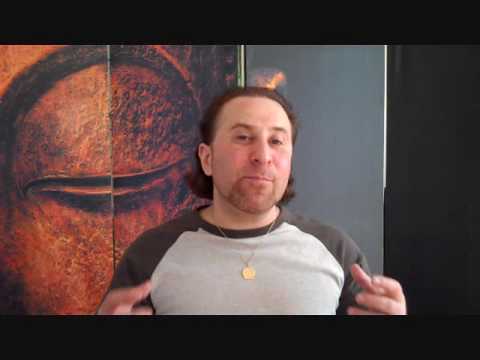 This is a very tricky law to fully understand and takes a lifetime of work to master. Karma is the Sanskrit word for action and is derived from the root Kri meaning "to do". In actuality, karma is both action and its consequence simultaneously.
At the most basic level, the law of karma is synonymous with the law of cause and effect. Common phrases associated with this law include "You Reap What You Sow" or the "Fruits Of One's Labor".
The universe has a perfect accounting system and all action has an equal and opposite reaction although this is not always easily perceived as such because the universe has its own time-line regarding how balance is maintained.
No debt ever goes unpaid or as they also say, no good deed goes unpunished. More importantly is our ability to understand how this law works in our present life and how we can use it to change our now and our future to lead more aware, fulfilling and happier lives.
What most of us do not realize is that many of the choices we make in life are unconscious. We become deeply conditioned to react in a certain way when exposed to specific stimuli. What we must seek to understand is that we have the ability to become conscious choice makers in each and every moment of our existence.
Even the choice to eat a particular food or drink a specific drink is a karmic event. Having a cup of coffee for instance has a very precise effect on your body, mood, thoughts and ultimately your actions.
Our entire state of affairs in life is defined by all of the actions that have preceded us this very moment. No one else is to blame for our current situation. Even the most righteous people have mixed karma because we do not also choose right action 100% of the time.
An interesting metaphor can be seen through the act of shooting a bow and arrow. When you pull back the bow, this represents the action whereby we have a choice to determine the outcome of the path the arrow shoots.
However, once the bow is released, the arrow must travel on its path until it reaches its destination. It cannot be undone once it begins traveling until its cycle of motion and energy is played out.
So what motivates action? Within our subconscious mind lies our blueprint or our operational software defined by karma (action), thoughts and desires. These deep rooted patterns in Sanskrit are called Samskaras which are formed by our vasanas or tendencies.
Samskara is literally the seeds of our past actions which has lead to our present state of conditioning. Vasanas can be further defined as our unconscious propensities, or our present consciousness formed from past perceptions. The two terms are inextricably related.
The entire framework from which our current reality is manifest is based on our conditioning. Action is motivated by thinking, thinking by desire and desire by samskara.
Desire is the fuel for action and is the basis for manifestation. You can learn about the role of desire in more detail by checking out:
The Law of Intention: Attraction Can't Happen Without It
What tends to happen is that the layers of our conditioning are often so thick, that our decision making is frequently made at an unconscious level. We simply react like the Pavlovian dog salivating at the sound of a bell.
Unconscious choices are still choices and generally lead to predictable outcomes of behavior. A catchy lyric from one of my old time favorite rock bands, Rush and the song Freewill comes to mind:
"If you choose not to decide you still have made a choice."~Neil Pert
A rather appropriate lyric for this example. So what we must learn is to use our freewill to sow the seeds of happiness through right action. In addition, we must learn to live unaffected by outside forces.
The first step is becoming a "witness" to our own processes that lead to action. This state is actually the highest form of human intelligence in which there is no attachment but only observation.
Witnessing takes the unconscious and brings it into the conscious realm. It is in these moments that we can make a choice and ask ourselves if this particular decision is going to benefit ourselves and those around us or not.
Within us is built the mechanism for spontaneous right action. One of my early spiritual mentors referred to this as our inner vision which is aligned with intuition. Our body actually gives us the answer to every action we take as a feeling of either comfort or discomfort.
If we simply pay attention we can observe the bodily sensation most often felt in the heart center and/or the solar plexus (stomach area). Ask yourself if the choice you are going to make feels right and then focus your awareness on your heart center which is the seat of your intuition.
If you've every felt your heart drop or a pit in your stomach when something was not quite right or contrarily that feeling of ease and peace in the heart center when resolution is reached you'll know exactly what I mean.
Ask, listen and then wait for the answer. Within you is the correct response to every choice. This takes diligence, but your awareness will grow through the practice of observation or simply being a witness to your thoughts. The process gets easier over time as we learn to perform action skillfully and selflessly.
We must also learn to apply the law of karma to what we've already created from past choices. Since we must pay our karmic debts in order to maintain the balance that is inherent in the universe, the best way to do this is by taking a seemingly negative experience and transforming it.
We do this by embracing the lesson that is present in adversity. We must look for the opportunity to do good in every experience and find its benefit. If we approach life in this way, these experiences can find new more meaningful expressions.
Meditation also allows us to transcend the seeds of karma. We become independent of it as we begin to purify the patterns that lie deep within our subconscious.
In summary, we must become a witness to our thoughts which give rise to action and make choices that are in alignment with our highest good. We do this by tapping into our intuition and have the foresight into the potential consequences of our decisions.
As we learn and grow as individuals, we become both the student and the master of the creation of all things good in our lives. In the spirit of good fun, I would like to leave you with an iconic John Lennon tune as a gentle reminder to start making choices that support your highest good:
If you've found this post of value, please share it with your Twitter followers and Facebook friends and I would love it if you would submit it to Digg, Delicious and/or StumbleUpon as well. Also, don't forget to leave me a comment below and let me know what you think. It will be bad karma if you don't!
If you're not signed up for my FREE newsletter and would like my content delivered directly to your e-mail inbox, enter your name and e-mail in the fields below:
Your Partner In Success,

17 people like this post.
You May Find These Posts Of Interest