Many of us have become accustomed to the 9 to 5 mindset where we feel obliged to work a minimum of 8 hrs a day to feel productive.
What we fail to realize is that because we have so much time allotted to complete tasks that we often work just for works sake.
This means filling the void with often useless activities that are not highly focused and do not bring us closer to our personal or financial goals.
Do you find yourself incessantly checking e-mails throughout the day, hang in' out on the social media sites simply because you feel compelled to do so, shuffling papers around the office, and a multitude of other activities that trick you into making you feel like you're being productive?
I know I am guilty as charged, as I think we all are, however I would like to introduce you to a concept that will shift your mindset and up your productivity 100-500% while simultaneously freeing up your time.
Check out this short video and be sure to read the rest of the post after you've finished viewing. This powerful practice can free up more time than you are accustomed to, giving you more time-freedom to spend with your friends, family and working on your personal development: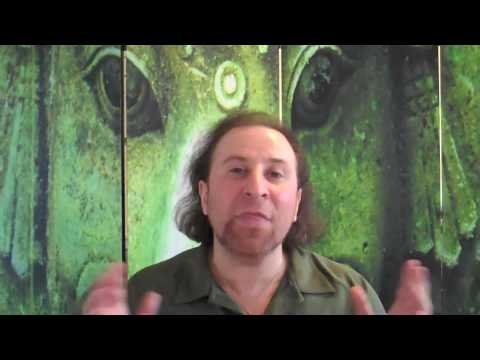 Parkinson's Law states that any undertaking will exponentially expand in perceived importance and intricacy based on the time fixed for its completion.
What we can learn from this is that deadlines force one to focus on execution doing only the bare essentials necessary for completion of the task at hand.
More often than not, the more time we allot to a given project, the more complex it will become and the more resistant we will become to doing it. The proverbial saying "making a mountain out of a mole hill" comes to mind.
I recently introduced a concept called the 80 20 principle or Pareto's Law whereby 20% of ones inputs produce 80% of the outputs. This law enables us to identify our strengths and eliminate our inefficiencies.
As tasks are limited to the important, work time is shortened; those tasks that bring us the best results and increase our bottom line.
In contrast, with Parkinson's Law, shortened work times limit tasks to the important.
These two laws work synergistically and should be used together to maximize one's productivity. The goal is to "cut the fat" and enable you to eliminate useless activities and focus on those tasks that contribute most to income and/or happiness.
You can do this by creating short and clear deadlines with well-defined start and end times. Ask yourself at intervals throughout the day whether you are actually being productive or just active?
This will help you avoid getting caught up minutia. The goal is to use Parkinson's Law to accomplish more in less time. We can put an end to procrastination by creating deadlines to necessitate focused action.
What you want to avoid is falling into the trap of engaging in "crutch activities", or those activities that postpone more productive actions, generally those that take us out of your comfort zone.
As an entrepreneur, you should always try to push yourself beyond the comfortable, which is necessary even mandatory for personal growth. By applying these principles you are actually forced into taking an objective look at what you're doing with your time.
This forces you to recognize those tasks, which you may have built a resistance to and gives you a clear-cut vision of what needs to be worked on at a personal level to achieve success.
In order to do less and have more time, define a to-do list but equally important is to define a NOT to-do list so you do not fall back into the old patterns of mere activity which are usually just crutch activities and not really productive at all (although we often convince ourselves to believe otherwise).
Remember to use the 80 20 rule to identify those 20% of sources that result in 80% of your desired outcomes or happiness and contrarily to identify those 20% of sources that cause you 80% of your problems and unhappiness.
Create your to-do list one night in advance and set limitations to no more than two mission critical tasks per day. Also, make sure you do not sit down in front of the computer with out a list of clearly defined objectives or you WILL get sucked into unfocused activity.
Don't invent things to do to avoid the important. Make sure whatever activity you choose to engage in will make you happy if it's the only thing you accomplished that day.
Proper prioritization is key as well as working with no distractions. This will completely eliminate the need for multitasking.
Stay focused on the two main tasks you outlined for yourself for that day from start to finish. Limit interruptions and do not allow your attention to be divided, as it will lead to poorer concentration, weaker results and less personal gratification.
It is also important to consider the people in your life. Ask yourself which 20% bring you 80% of your enjoyment vs. which 20% cause the most amount of misery and pain.
Also, identify which friends consume your time vs. those that have a positive influence. Seek to reduce or eliminate poisonous people with a negative attitude that pull you down and suck your energy dry. These individuals don't deserve your time and attention.
Simultaneously seek to increase your time and exposure to those that have a positive impact on your life. As you grow, it should not be considered unkind to disassociate with those relationships that no longer serve you, it's simply a matter of practicality.
Consider that you become the median of your 5 closet friends and this applies to your bank account as well. Bottom line, if your friends aren't making you stronger, well, you get the picture….
So there you have it people, use these principles to multiple your productivity and maximize your success. Also, don't forget to leave me a comment down below as I would love to know your thoughts. If you found this post of value, go now and share it with your friends on Twitter, Facebook and any other social network that you like!
If you're not signed up for my FREE newsletter and would like my content delivered directly to your e-mail in-box, enter your name and e-mail in the fields below:
Yours In Mastery,

1 person likes this post.
You May Find These Posts Of Interest